Our pages are viewed best with a screen resolution of 1024 x 768
RENNIE'S ROSE RED POODLES




FIVE GENERATION PEDIGREE


Typical 5 Generation Pedigree

We will provide you with this style of pedigree. Naturally each dog will not have the same lineage as the one shown.
However, it is important to note that we will always highlight all champions in each puppy's background.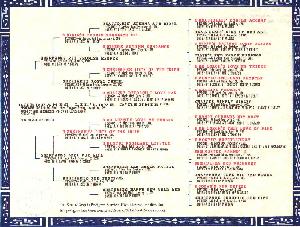 We supply this style pedigree with all puppies.
(Click on this smaller version to see the full page)
Privacy Statement
How Rennie's Rose Red Poodles protects your private information!

Site Map
An alternate method for navigating Rennie's Rose Red Poodles!

Accessibility
An explanation about how the various parts of Rennie's Rose Red Poodles works!

Contact
Rennie's Rose Red Poodles if you have any questions about poodles!
Copyright © Rennie's Rose Red Poodles, 1997
© All content contained herein is is protected by state and federal copyrights as may be applicable! Reproduction or use of any kind is only possible with the express written consent of the author or Rennie's Rose Red Poodles.
Site designed, maintained and hosted by LCMG: