Our pages are viewed best with a screen resolution of 1024 x 768
RENNIE'S ROSE RED POODLES

SOME FUN PICTURES

(Please see Viewers Note Below)

(Just some pictures involving our puppies that we had or were sent to us and found amusing!)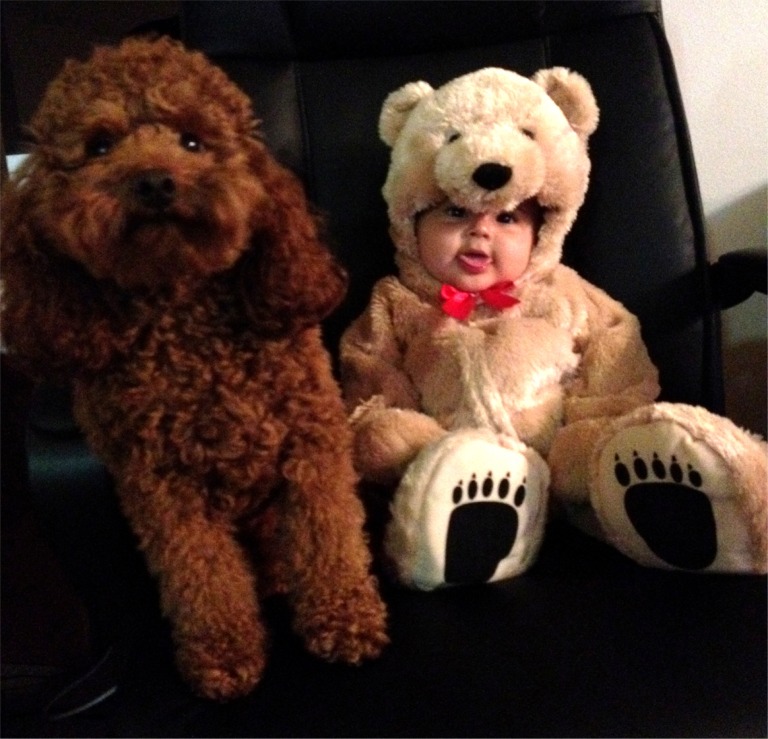 "Furry Friends!"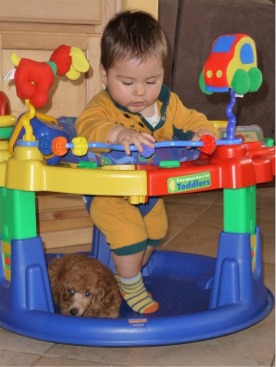 "Grow old along with me;
The best is yet to be"
Lyric by John Lennon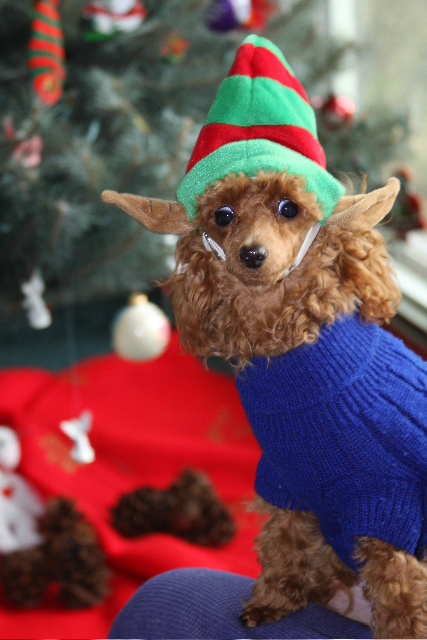 I'm wearing this get-up to what party?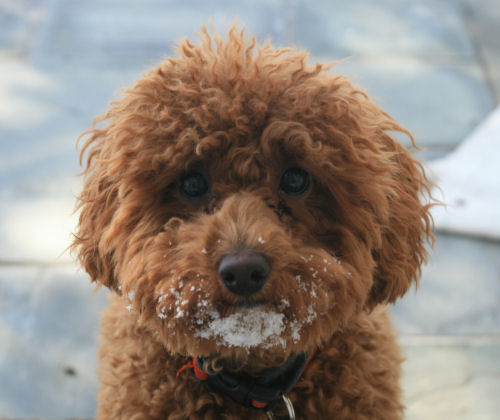 I didn't eat any ice cream.......as if there was any evidence of that!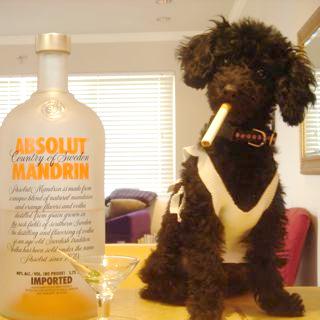 Don Vito says,
"I'm gonna make him an offer he can't refuse!"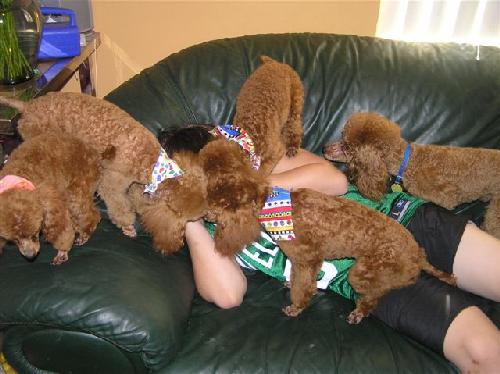 Now that's a real dogpile!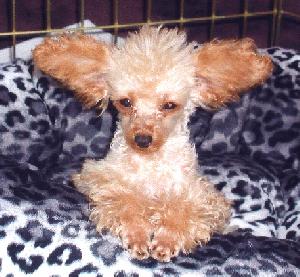 Whatchoo talkin' about Willis?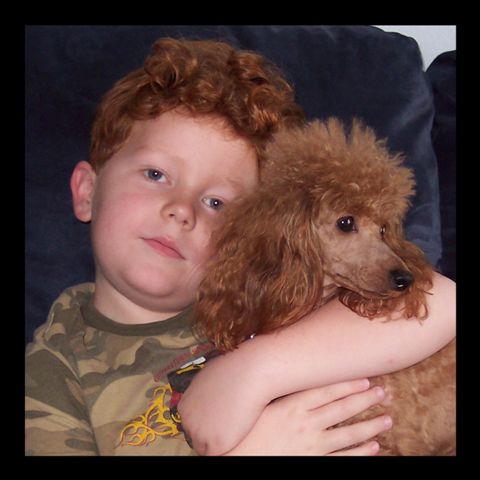 A Pair of Red Heads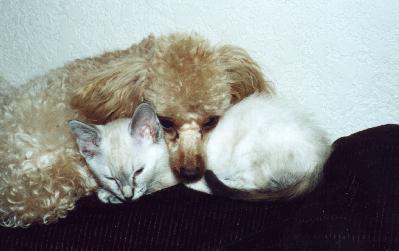 Naps are so much better with a pillow!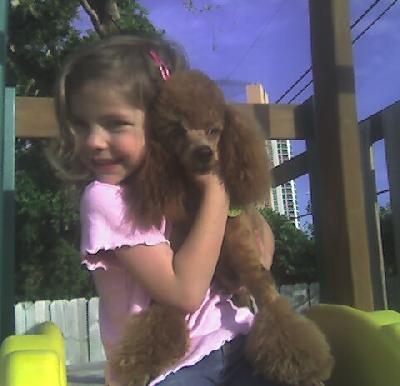 It must be love!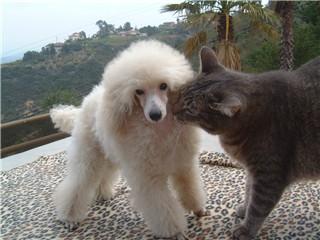 Eww....... you're a cat, quit kissing me!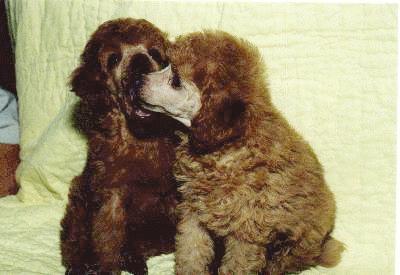 That's it, now say Ahhhhhh!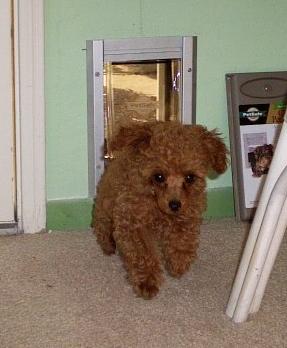 Ok Mom, I'm back, I went potty!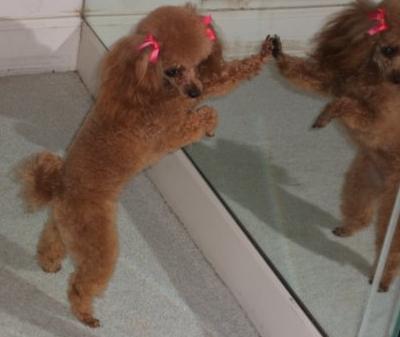 Shadow Dancer?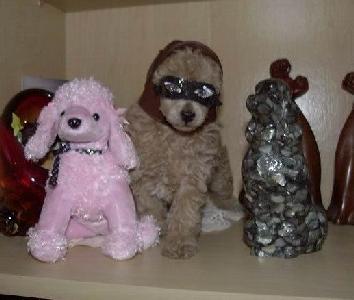 Ok, so I look silly, why won't you talk to me!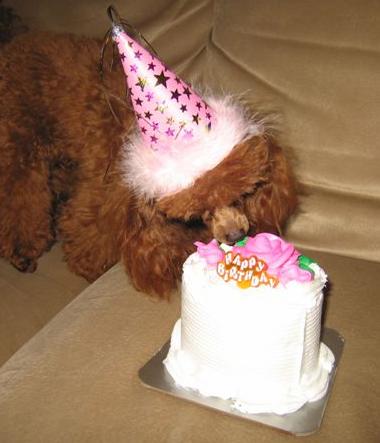 "You did say this had no calories, right?"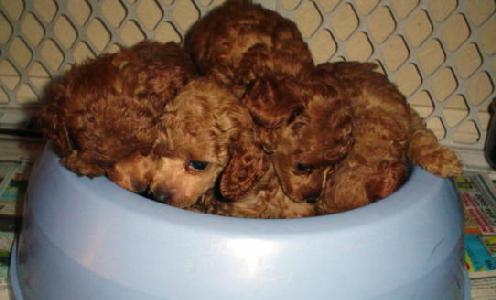 Get off my leg! It's going to sleep! MOM!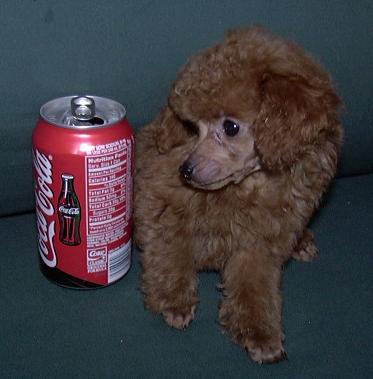 Hey guys, I prefer Pepsi!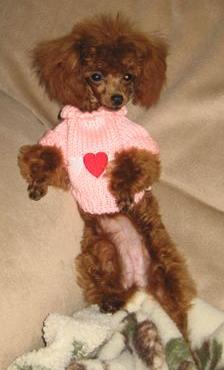 "Go for a walk?...Sure, just as long as you don't think this sweater makes me look fat!"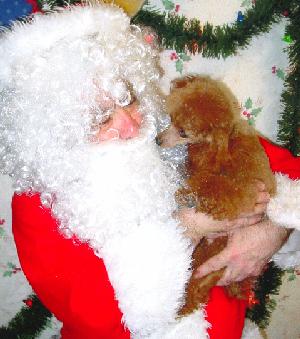 Santa, I want a Mommy and Daddy for Christmas!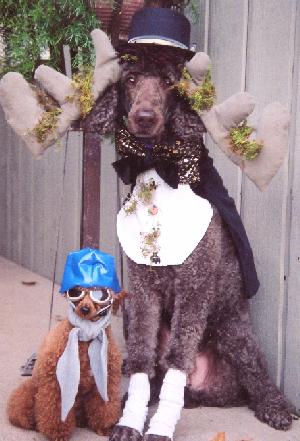 Natasha, Look it's Moose and sqvirrel!!!
| | | |
| --- | --- | --- |
| | More pictures on the next page! --> | |
***** Viewers - Please Read and Take Note *****
Our photo pages are very graphic intensive because we have tried to provide the best pictures possible. Your Internet connection will dictate the loading speed so please be patient, it should certainly be worth the wait!


The dogs appearing on this site are not for sale.
Over the following pages you will see actually 38 separate pictures of my dogs.
Please know that a majority of those pictured have now moved on to a new owner.
The handful of dogs that do reside with me are the result of my breeding diligence conducted over five or more successive generations.
My goal was to always develop dogs with qualities so predictable that they would virtually clone themselves and I think these pictures will support the result.
We deliberately do not post pictures of puppies available for sale in order to have a web site that is always current!
...and we ONLY post pictures of dogs we have produced!

Privacy Statement
How Rennie's Rose Red Poodles protects your private information!

Site Map
An alternate method for navigating Rennie's Rose Red Poodles!

Accessibility
An explanation about how the various parts of Rennie's Rose Red Poodles works!

Contact
Rennie's Rose Red Poodles if you have any questions about poodles!
Copyright © Rennie's Rose Red Poodles, 1997
© All content contained herein is is protected by state and federal copyrights as may be applicable! Reproduction or use of any kind is only possible with the express written consent of the author or Rennie's Rose Red Poodles.
Site designed, maintained and hosted by LCMG: